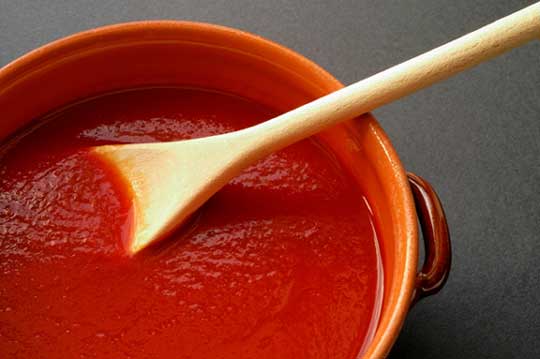 image courtesy of www.grow-tomato-sauce.com
Surprisingly enough i hadnt gotten around to adding a tomato sauce recipe until now. How i had overlooked such a rudimentary sauce for my online food arsenal is beyond me - but fear not. Here it is.
Tomato sauce is one of those base sauces that has a number of applications from everything to pasta to parmesan and everything in between. You can also use it as a combination ingredients for other things too.
You will need:
3 cloves garlic (finely chopped)
1 Onion, Diced to same proportions as the garlic
2 tbsp olive oil
2 cans chopped Tomatoes or passata (passata will perform better and cook in less time)
glass red wine
1/2 tsp sea salt.
Handful Fresh Basil, Finely Chopped, If dried 1 Tbsp,
Handful Fresh Oregano, Finely Chopped, If dried 1 Tbsp,
2 Tbsp Tomato Puree,
The doing bit
In a pan heat up the olive oil and add the onions and cover the pan until the onions soften. Add the garlic and red wine and allow to cook for about 2 minutes.
Add the salt and allow liquid to reduce to a syrup consistency.
Add the tomatoes and herbs, bring the mixture to a boil then reduce heat to a simmer for about 5 minutes, Once mixture has simmered add tomato puree and stir in. Simmer for a further 5 mins then remove from heat.
Serve as necessary or cool and store.